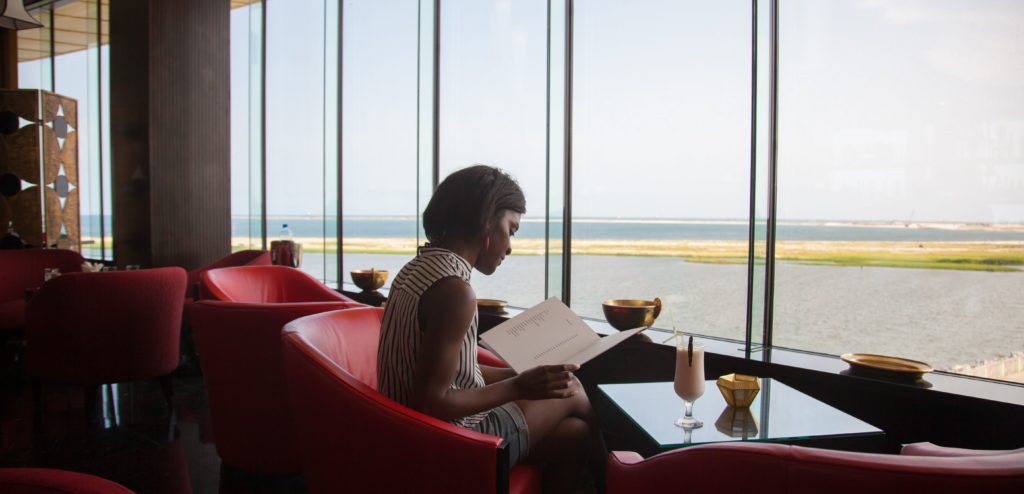 My first experience with Chinese food was quite horrible, and I could have sworn that I made a silent vow never to have another. This was all until I visited the RED Restaurant.
So a short gist on my experience, I think the story is going to be interesting; Sit tight, grab your popcorn, and I hope I don't bore you out.
So on that fateful Friday evening, I had my usual sitting- on- the- sofa- and- watch- movie- kinda- night, eating my Simba chips sadly and boringly. My bestie called me and said she just heard of a new Chinese restaurant; Oh cool girl! Have fun! But madam just insisted that I went along to try out a new cuisine she heard of
I was like Oh! Who would ever turn down a blank cheque?! Nobody ever does! Not even me! And not today, the most boring day that I'd ever had. She came over, and we ordered an Uber to this so-called Chinese restaurant where I had my worst experience from the door to the dirty tables, the customer service and on to the meal; I had the worst 'Massaman Gai' ever. I almost puked on my plate, I looked over at Bestie, and she had a tissue over her mouth after her first meal. I wish I'd stayed back home   .
Two weeks later, bestie invited me to try another Chinese restaurant with her, (I'm sorry to disappoint you) I went all Hell Yeah!!! on her cos, it was another boring Friday for me,( maybe not), perhaps because I'm a foodie. She wouldn't even disclose the name of the Restaurant. We ordered an Uber, and it drove right into EKO HOTELS.
Well, I've been in there for conferences and shows but didn't even think that RED RESTAURANT was somewhere within, just in a cool, serene environment. I got out of the car and walked into the Chinese Restaurant, at the sight of the décor; I was salivating already and couldn't wait to have a taste of the meals. The hospitality and customer service was welcoming, and the menu was making me hungry. As the foodie that I am, I wanted to try everything on the list, but I could only have one.
Trust me, I am not very trusting, but I lost my self-control at the sight of the RED CHINESE' ' Gaeng Phed Ped Yang.'
Guys, no turning back! I'm all Chinese now, and I take back my silent vow.