Recipe Series
Guacamole Recipe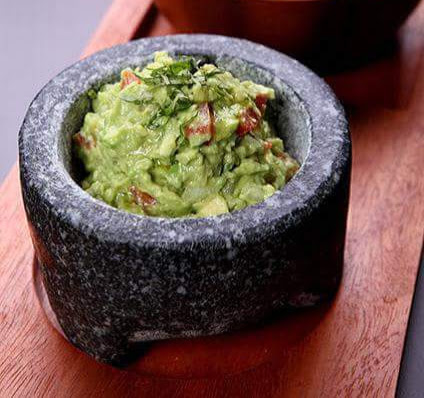 Grab those ripe avocados, because today we're talking about our easy guacamole recipe! Of course, there are a million ways to put this guacamole recipe to delicious use as well. It's perfect for spreading on toast and burgers. The best part of this recipe is that you only need regular household items to prepare it.
Preparation time: 10 minutes        Yields: 2-4
Ingredients:
2 ripe avocados
½ ripe tomato, seeds and pulp removed
¼ minced red onion
1 or 2 ata rodo pepper, minced
2 tablespoons of fresh coriander (leaves and tender stems) chopped
1 tablespoon fresh lime or lemon juice
¼ teaspoon salt or more to taste
METHOD:
Cut avocado in half, remove the pit. Score the inside of the avocado with a blunt knife and scoop out the flesh with a spoon. Place it in a bowl.
Using a fork, roughly mash avocado, do not overdo it.
Add salt, lime juice and rest of ingredients and mix all together.
Serve immediately.