Lagos is Nigeria's commercial capital; there are many businesses and organizations situated in Lagos with so many more starting each day. Lagos is the commercial nerve center of West-Africa, this makes Lagos an interesting and exciting place to be.
Lagos is famed for the impossibly difficult traffic gridlocks and also the hustle and bustle that come along with doing any kind business in Lagos. Like many commercial cities across the globe, there is a need for quiet and urban upscale locations to have lunch and conduct business meetings.
Do you ever need to seal a business deal and you need a location that communicates class, efficiency, professionalism to your potential clients or business partners? Or would you like to spend time in a work meeting during break either with your colleagues or with a prospective employer? Or do you need a place to have a private conversation during work hours while enjoying a fantastic meal?
RED is the place that meets all the needs above and can offer a lot more.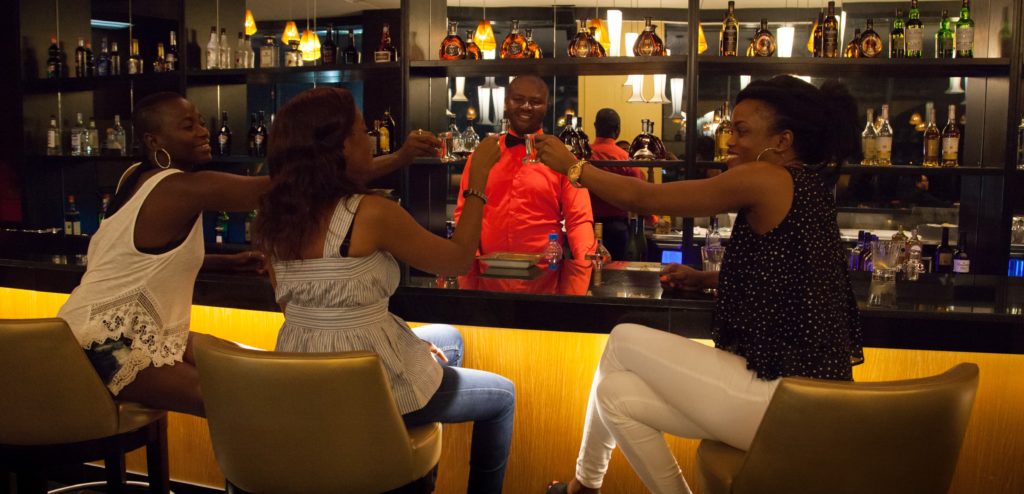 RED is an urban Chinese restaurant situated in the heart of Victoria Island, which happens to be the centre of Lagos itself. Because of the challenges with traffic and mobility especially during lunch breaks- that usually only last for about an hour or two, finding a conducive location to have a business meeting becomes a top priority for anyone who needs to seal deals while impressing on the client the feeling of strength and credibility.
The business lunch at the RED Chinese Restaurant has some amazing benefits including;
Great pricing at #15,000 for 2 people
Great View of the Lagos Lagoon and the Atlantic Ocean in one view
Great tasting Chinese meals
The Location is at the heart of Victoria Island and also within the premises of the amazing Eko Hotel facility
The business lunch hold from Monday to Friday between noon and 5pm